The Summerville real estate year always starts out a bit slow, but with the temperatures warming up and spring around the corner, we are seeing the market heat up as well.
New homes for sale in Summerville  are being built at a very quick pace and homes for sale in Cane Bay Plantation continue to be some of the most popular new homes for sale in Summerville. Homes for sale in Nexton are giving them some strong competition though as more phases open up, especially the new Del Webb Nexton section. The homes for sale in Del Webb Nexton are specifically for those 55 and older.
According to our Summerville real estate market reports, we have 2% less homes for sale in Summerville then we did this time last year, which has helped to drive the average sales price for homes in Summerville up 2% compared to last year. We continue to hold steady at 2 months supply of homes for sale in Summerville .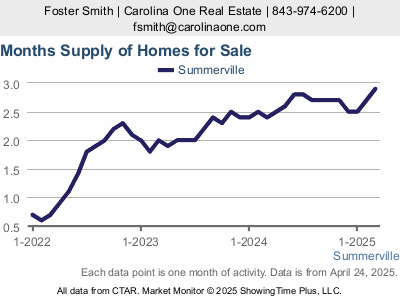 This lack of real estate for sale in Summerville, SC continues to drive our seller's market and Summerville prices up  continue to move up.  Some of my clients have wondered "Did I Sell My Home Too Soon?" (Read more to find out how too know when is the right time to sell. )
The average price per square foot in Summerville has risen 3.5% to $118/square foot.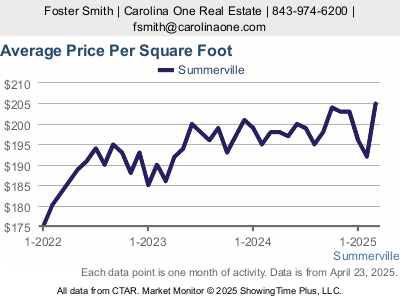 I can help you if you are interested in seeing real estate for sale in Summerville, SC ,  buying a home in the Summerville area, new home in Summerville , a historic home in Summerville or selling your Summerville home.
If you are a home seller and would like to discuss your Summerville Home and what it is worth in our market today, please e-mail me for more information or fill out this form.